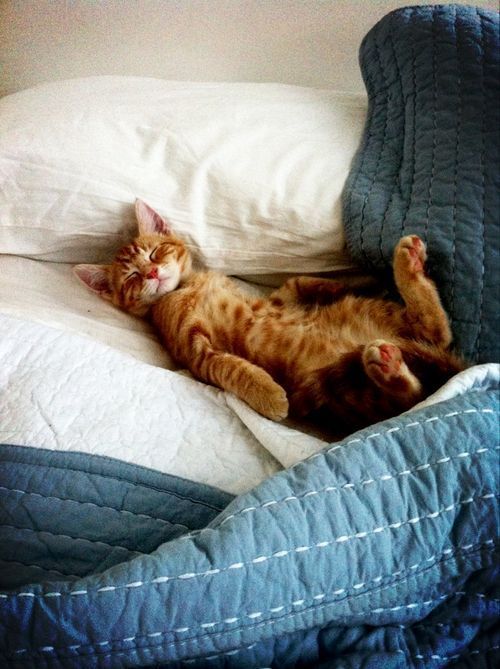 Sleep sleep sleep.  I am a sleep fanatic and nothing  do I fear more than a restless night.  With good reason.  Study after study shows the importance of sleep to everything from memory and concentration to weight control, heart disease, mood and co-ordination.  The truth is there are things to do to make sleep easier.  Look at the solutions and see which rings true for you and try any or all of them!
1.  Early to Bed and Early to rise.  The best sleep happens before midnight. They say that the hours before midnight are doubly valuable to those after.  Nothing is more blissful in terms of locating that fully rested feeling than being in a house without electricity where you really do feel compelled to rest soon after sunset and rise with the sun. In fact a primary strategy for better sleep is to become aware of and find a way to interact with the natural rhythms of the day like adjust sleep to sunrise and sunset for a day or two, pay attention to the tides.
2.  Eat Early and less (and that wine may not be helping).  Doing most of your active digesting before laying down to let your system rest and rejuvenate is just common sense.  Hard to do but hugely beneficial when you can achieve it. As for alcohol:  it may feel like a sedative at cocktail hour but when it comes to sleep it may be the very thing waking you up in the wee hours.  Experiment with a few dry days and see if the nights become more restful. (Now as always, I am a firm believe in being well AND savoring the ride, so no need to take a permanent wagon ride unless you have a real drinking problem.  But do experiment in that best laboratory of all — your own system– and see how it goes.
3.  All systems down.  Begin the process of shutting down by dimming the lights. Then consider turning off all of those electronics.  I have a new habit of checking last emails at around 8pm and unplugging the computer and as many fixtures as possible on the off chance that proponents of the electromagnetic damage done in the bedroom are correct.  Shutting down the electronic systems is both a signal and a real stimulus reducer.
4.  Sedate those wild and frenetic energies:  Sometimes it comes to taking something that will act as a sedative on the system, reducing the nervous, overwrought energies running through the system so you can wind down and rest. ( And I do not mean Ambien which may be necessary in an acute situation but is never good for long.) For natural products with sedating qualities try these: teas of valerian and chamomile and elixirs like this night-time drink CLICK HERE.
5. Evening Self-Practice.  Develop an evening practice.   Morning practices help you take hold of your physical and mental self for the day ahead.  Evening practices help you take hold of your racing mind and tell it to 'shut it. '  Think about a moon salutation practice to wind down the physical.  A So Hum Meditation Breathing practice (click here)  will  quiet,  balance and reset the mind.  A night meditation allows you to bring in an intention that can then rest in your sleeping mind for a whole 7-9 hours.  Powerful possibilities can be imagined!  Brushing your teeth and hair are simple rituals.  Massaging the feet with sesame oil (then put socks to avoid slipping or staining) is another effective pre-bed self-soother.  Of course a bath with some lavender essential oil drops will take your intensity level down a peg as well.
6.  Empty the Mind:  Put pen to paper and jot down any stray items from your to-do list. Concerns, groceries, appointments.  Anything that is stuffing up your mind should go on this list. Then you will know it is waiting for you to tackle in the morning and perhaps will plague you a little less when you are trying to get tot sleep and there is nothing more to be done anyway.
7.  When All Else Fails  at 2 am – Try body scans, yoga nidras and more breathing:   This is the part where despite your best efforts you find your mind racing, you cannot get comfortable and sleep is absolutely stubbornly elusive.  As a child I would take my pillow and sleep at the foot of my bed.  Try that one!  But mostly this is the part where you simply have to surrender.
Do some more So-Hum breathing.
Body scan.  Lay on your back, arms and legs relaxed and palms down.  Scan the body, one by one relaxing toes, feet legs, arms fingers, organs torso, head and neck.
The structure within.  Now go even deeper within the relaxed body. Imagine that beneath your skin and muscle you can scan the skeleton. Scan around from toes to fingers, ribs and skull.  Mind resting heavy and soft within that cavity.
Light within.   Next imagine a warm soothing, sunset sort of glowing light filling the body under your skin.
Watch the mind rest.  Next just watch the thoughts swirl and play and laugh at them.  Tell them to get lost.
Yoga nidra:  Next plug in a good Yoga Nidra (click here to have one created just for you.)  You should be asleep by now.
SLEEP WELL!