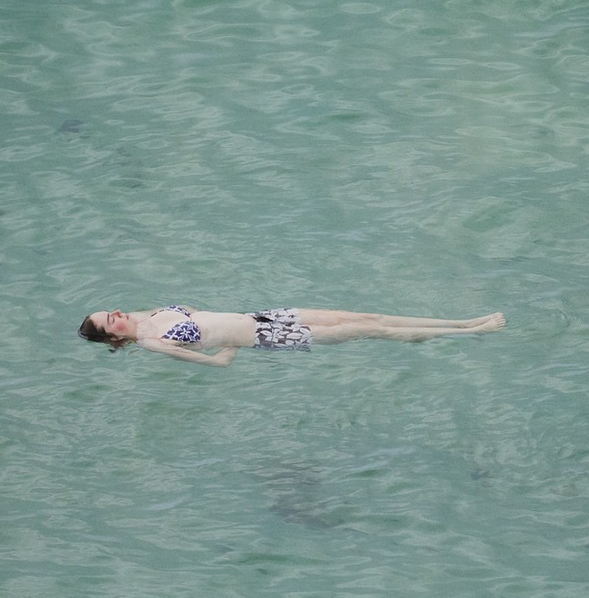 For years alternative practitioners have cautioned me about the perils of impaired adrenal function and an overtaxed nervous system.
Here are  my top 3 ways to nourish the nervous system: Attitude, Practices & Food
The key to your vitality is Nourishment –  this is the opposite of excess stress.

 
We nourish something precious by giving it what it needs to grow and thrive, not by working it so hard it can barely sustain itself.  This is the feed vs deplete calculation. It is all about balance.
The nervous system is our precious control and communication center and we treat it badly, for the most part, beating it down and hobbling it with stress, stress and more stress. But stress in general (the good kind is motivating and actually nourishing – see #1 below)  is not the culprit. Excessive, repetitive stress is.  
The physiological fact is that heightened responsiveness is fueled by hormones like cortisol which flood in to create miracles :  help us lift cars off trapped people or run a marathon.  But constant flooding impairs proper function of everything from digestion to attitude, immunity to sleep — well-being goes down in an interrelated spiral of dis-ease and disfunction. The over-taxed nervous system (demand for energy exceeds supply) hi-jacks scarce resources to defend against assaults like anxiety, panic, or illness and strains our innate ability to cope mentally, physically and emotionally.  When I am tired I am more likely to snap than be reasonable.  When I am run-down I get sick.  Sound familiar?
Bottom line:  Chronic depletion puts our bodies and minds at risk and makes everything worse.  The health giving, counter-balancing action is to flush, rest, soothe — nourish!
3 nourishing Strategies:
1. Attitude Adjustment.  Studies show that how we view stress matters. (read more on stress and look here for ways to re-think stress).  If you see it as a problem it will act on you as a problem.  If, however, you view stress as an adaptive response to a difficult situation, then negative impacts are dramatically reduced. So change your mind and look at some of the stresses of daily life as essential motivators, reasons to get up and go, try harder, run faster, get more done in less time.  But pay attention!  If you spend a lot of time being "crazy busy" then take a minute to consider what you are doing and how you can be motivated to accomplish goals that are meaningful not relentless. Spend time with people  and doing things that make you laugh, bring out the love and kick into joy.  Feed yourself regularly and deplete only when you have the reserves.
Try This:  Make two columns.  "What Feeds Me" & "What Depletes Me".  Fill in each column with foods, people, situations, types of exercise.  Every day – check your lists.  Seek out what 'Feeds Me'.  Avoid the junk that 'Depletes Me'.   *see the chart below
2. Nourishing Practices: Designed to give a body/mind some rest!
Set up a practice space and keep it ready.

 

A mat, a cushion in the corner. Make it a place you can close off from any chaos.

 

Make it a place you like. decorate it or keep it simple. Below are three practices to try.

 

Make a habit of spending time in your space: Start with 10 minutes in the morning and stretch it to 30?

 

In the evening before bed?

 

Both?  Try These: Go to www.lahlife.com, sign up for the newsletter and send an email to info@lahlife.com and I will send you 3 well-snaps as a gift to get you started on the practices that will deeply nourish with breath and ease.
Take A bath: A bath relaxes the nervous system, releases tension, and helps to quiet the mind. Add ⅓ cup ginger powder and ⅓ cup baking soda to the water for increased relaxation, improved circulation, and detoxification.
Oil The Feet pre-Bed:  Massage some warm sesame oil into the soles of your feet, put on some cotton socks (or you will stain sheets and slip on the floor).  Then Sleep.
Sleep is, after all, the greatest system nourishment of all.  (read more here on nourishing while you sleep.)
*Here are  the 3 practices that are particularly nourishing:
Alternate nostril breathing. Learn this practice.  Read more or get the Well- Snap:
Legs up the Wall:

 

Lie flat on your back, scoot your bum next to the wall and let your legs rest in a vertical position up the wall.

  Give your heart a rest, relax the mind, notice the easy rhythm of your breath while you

 relax for at least 10 long deep breaths.
Earth & Heart Breathing practice.

  Sounds woo-woo but it is EASY fantastic. 

Learn this practice.  Get the Well-Snap
3  Foods & Herbs:  Perhaps the most obvious ways to nourish is to eat right … consume foods that minimize the amount of time and energy your nervous system spends in catabolic mode, which tears down the body, and maximize the amount of time and energy it spends in anabolic mode, which nourishes, heals, and regenerates the body and acts to calm your nervous system naturally.  Here are a few excellent choices:  
Sweet Potatoes, bananas, avocado, brazil nuts, walnuts, spinach, berries, asparagus, flax seed oil, cacao –  all nutrient dense foods that soothe raw nerves, reduce sense of depletion and counteract stress hormones.
Herbs like Ashwagandha, Banyan Botanicals 'Stress Ease' formula, chamomile, lavender and a decaf green tea.
     Foods to Avoid:   caffeine, alcohol, sugars, and processed ingredients.