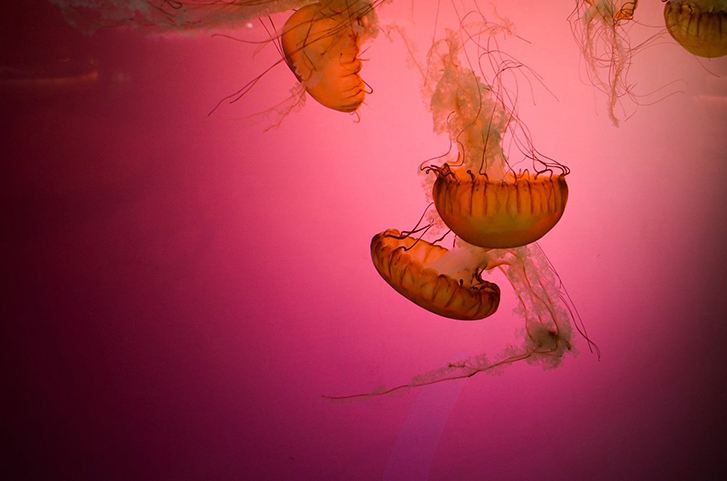 Please give me tips for PMS & PMDD!
When you look at all the drugs, hormones and more drugs doctors prescribe for PMS and PMDD it makes you wonder.  How is it possible that such a huge chunk of our population has a problem that needs to be treated so drastically?
In Ayurveda we look at root cause and try to bring people back to balance naturally. 
From everything I have read and personally experienced, the issues underlying these "female troubles" are, for the most part and barring serious underlying medical issues, directly related to diet and lifestyle. 
Stimulate the bodys natural wisdom:  
Once some balance is restored the natural intelligence and wisdom of the body can start to solve even more problems.   So from my medicine chest and recommendation file to you here goes:
Diet: 
Refined flour, sugar, caffeine, alcohol are the worst offenders as can be dairy because of so many hormones in milk products. 
Start balancing blood sugar first thing by eating whole grains (oats or multi-grain muesli breads), proteins like eggs and nut butters for breakfast.
Do not get constipated.  Look to ground flax seeds ( couple of tablespoons daily) or 2 Triphala tablets before bed.
Avoid all foods grown with pesticides, environmental estrogens.  Go Organic! 
Check your Levels:
Make certain that your Vitamin D, B6, calcium and Magnesium are within recommended ranges.  If not then look to supplements.4. Develop stress relieving practices on a regular basis.  Look to Yoga nidra, Mindfulness Meditations and breath work.
Keep Active:   Walk, bike, yoga 30 minutes daily.5.  Get the lymph moving.  Read more HERE.
Alternative methods:  Try Acupuncture and Homeopathy.
Try Relizen?   There is also a product called Relizen out of Sweden.  I have been reading a lot about it though have not yet tried it myself.  It looks VERY promising!
Hope this helps!!