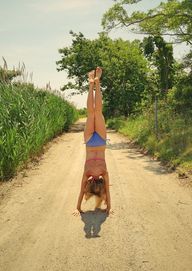 YOGA YOGA YOGA
"In a house, with a mouse, in a box with a fox."
So many choices, how to know what's best?
In its purest sense,  yoga is not just a great physical workout,
but a uniquely perfect practice to cultivate balance, and integrate tone and bring equipoise to life off the mat.  
That is to say your real world.  
The world  you and only you create for yourself.
THEORY: Ok. Yoga in its modern consumer iteration mostly means exercise.  But really really Yoga means getting on a mat, doing a series of practices with the body, the breath, the mind, that unite the physical, emotional and mental  (and yes this does imply a certain spiritual commitment in a secular  sort of way).
Yoga is traditionally said to be primarily a science of the mind, where its sister science of Ayurveda is about the physical being. Together they offer some pretty great ways to create a united sense of energy and calm, invigoration and nourishment but only when practiced with attention to your personal constitution and the strong and impressive effects that the seasons have on that constitution.  You have to know your SELF to make the right choices.
TOOLS: First thing is to know yourself by learning your fundamental metabolic constitution (known as Dosha in Ayurveda). Take this quiz to determine yours.  Then look below for simple tips on how to practice yoga for optimal health giving results. If you find that two or all three Doshas predominate in your constitution, then follow the suggestions for yoga on a seasonal basis.  An important wrinkle is that your constitution is in constant reaction and relationship to a host factors including the seasons, your diet, the climate, your age.  So, for example, note that Fall and Winter equate to Vata, Spring to Kapha, and Summer to Pitta.
PRACTICE:  There are so many ways to practice and so many practices.  It's perplexing and the hype can overwhelm.  How do you know which is best for you?  Here are two simple rules for a start and specifics for each constitutional type below.
One: the practice you are drawn to is not necessarily the most health/wellness beneficial. For example, many people drawn to hot, rigorous practices are satisfying their temperamental proclivities at the expense of balance, calm and true nourishment.  A favorite teacher, Scott Blossom, says that people often mistake exhaustion for calmness.
Two: the greatest benefits will come not from a particular style or which poses you chose, but from your approach and the way you practice: slow and restorative;  challenging physically or mentally; hot and fast; hot and slow; with pilates, kick-boxing or chocolate on a beach!
Choose a constitutional type for you, or relate to the seasons as explained above:
Vata types  (fall into winter) can get cold, flighty, anxious. Tend to be social, quick changing and exhibit qualities that are volatile, light and expansive. To balance: look inward, concentrate on warmth, stability, grounding, focus, nourishment and containment.
Practice at a slow, fluid, smooth and steady pace. (imagine moving through water). Hold Postures for a short time and do multiple repetitions.

Emphasize moves that undulate the spine and pelvic area, joint rotation, pose/counter-pose sequences like flexion followed by extension, twist followed by counter-twist, triangle followed by reverse triangle. 

Concentrate on stability. Move from the core, the area below the navel and above the pubic bone.

Make the breath rhythmic and make the inhalation longer than exhalation.

Ground down through your big toes in standing postures or sitting bones in seated postures.

Keep your gaze soft and steady at the horizon line.

Do not over extend or deplete yourself. Your practice should be strengthening, not draining. Vatas easily exhaust themselves and when the vata imbalance becomes severe, a restorative practice is best.

Stay warm and finish up with a long, soothing and nourishing relaxation pose or Yoga Nidra.
Kapha types (spring) can get sedentary and stuck.  It will serve you to stir it up and create stimulation, warmth and lightness.
Choose a vigorous pace and intensity – Try fast moving sequences.

Focus on the subtlety of the pose and how it feels. Focus on precision.

Practice in a warm space.  Hot if you must.

Use a strong forceful breath during practice.

Chest opening poses are great.  Wheel etc.

Focus the gaze sharply upwards towards the sky.

Cultivate a sense of lightness in your poses.

Hold a moment between your inhalations and exhalations.

Challenge yourself to keep it moving.

Do not forget the well-deserved final relaxation.

Above all resist the temptation to give up or skip a practice!
Pitta types  (summer) can easily get overheated, competitive, judgmental and self-critical. So your practice should be cooling, serious but fun, challenging yet approached with a certain relaxed effort.  It is neither a race nor a competition with yourself or others.  
Have fun in your poses. Do not take yourself or your pose too seriously.

Do not be rigid, enjoy some movement in your poses.

Gaze below the horizon or try it with your eyes closed.

Be free and creative.  Switch it up. Avoid sticking to one style or series of poses.

Practice in a moderately cool space. You do not want to get cold, but pittas should avoid practicing in extremely heated spaces.

Despite tendency to like fast and vigorous pace:  slow it down. Work at 75% effort capacity.

Get out of your brain and focus on yoga in the body. How it feels to be in each pose.

Avoid being judgmental and critical of yourself.

Focus on exhalation to let go of pent up anger, frustration, stress.

Practice plenty of twists and side body stretchers and openers.

Laugh.