Build and store energy now – Think Baskets
I love baskets. I buy them whenever I see them. Store things,, carry things, sort things.  I love the way they feel and look, all those shapes, artisanal, made mostly by women all over the world for centuries. Colorful or raw, caramel or colored straw. so how does this relate to stressing less?  Follow my logic – you have to be aware of your energy stores and you have to consciously choose to recharge and keep building energy as surely as you deplete it.
Thought of the month:
You get to choose what you allow in your awareness so choose to be aware of your energy levels and then choose to do something about it when they get depleted.
In other words: Choose energy and reject depletion.
Here's where the baskets come in.  A teacher I adore once scolded me for allowing my pranic basket to get depleted.  She meant my stores of energy. and she gave me a nifty visual to go along with and create awareness about my energy!
The Visual
Imagine that you carry a lovely basket under an arm, resting on a hip.  When it is full of energy, prana, elan vital, vitality, 'get up and go' you feel great!  But, when you don't get enough sleep,  you hand out your energy to this person and that, this task or that and your pranic basket gets emptier and emptier, energy stores get depleted, your immune system weakens, your temper gets short, tolerance for everything from problems to loved ones runs dry.
Problem:  you expend energy without adequately restoring it.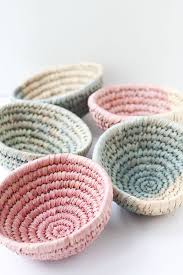 Solution?  Always build energy so that you have energy to spend.  Like a bank account. Never let it get so low you bounce the check.  That baskets needs to be constantly tending, filled and re-filled. First of all get adequate rest and correct your diet.  Beyond those basic measures there is my eternal favorite advice: Just Sit!
Just Sit!
Find a way every day, a few minutes or  half hour, to sit and breathe.  Release your mind from constant loops of thought, to –do lists, let your body soften and expand. Fill your lungs with deep full long life-giving, energy building breath!
The Basket of Prana Meditation. An 18 minute 'Classic Sit.'
Settle:  find your seat. Check in with your body and find your comfortable posture. Soften obvious areas of tension by letting it all drain down and out into the earth. Allow yourself to feel heavy, grounded but also expansive.  Now notice your breath.  Notice how it comes in and out, just notice, don't do anything with it. Inhaling it expands your rib cage, exhale, contracts. In and out, open and close, a simple rhythm that is all your own.
Now imagine that you have around you any number of lovely baskets. They are all empty.  One of them will hold any thoughts that come up. You can even separate the kinds of thoughts into different baskets:  work, ideas, memories, judgements, worries.  AS any of these arise softly label them and drop them into their appropriate basket. They will wait there for you., They will be there if and when you need them. Don't go out of your way to call them up but when they arise you know what to do with them.  Once deposit is made go back to the breath softly and gently coming in and out.
Imagine the inhale comes up through the earth, up the spinal column and exhales out through the nose into the air around you.  Inhale up, pulling energy from the earth and exhale out into the air around your body.
If you want let your mind imagine your body in space and the air around it saturated with t this delicious nutrient rich energy.  Keep the breath coming up from the earth and out through the nostril to the space surrounding you, forming a kind of protective energetic barrier.
Now imagine that with each exhale you are filling up your pranic basket.  With each inhale you collect energy from the earth and the exhale deposits the energy in your most special basket.  Keep inhaling and exhaling.  Gently, quietly imaging that you storing and restoring energy you will use when you need it.
Now scan around your body, encased in all of that protective energetic space. Inhaling and exhaling feeling your mind focus back on the sensations of your body. Feel your seat, your feet, your hands, the air coming in and out through the nostril.  Maybe even a tingling sensation all over the body, the energy flowing, the blood also full of nutrient rich energy from all of that oxygen.  A few more delicious breaths.
Now gently open your eyes.