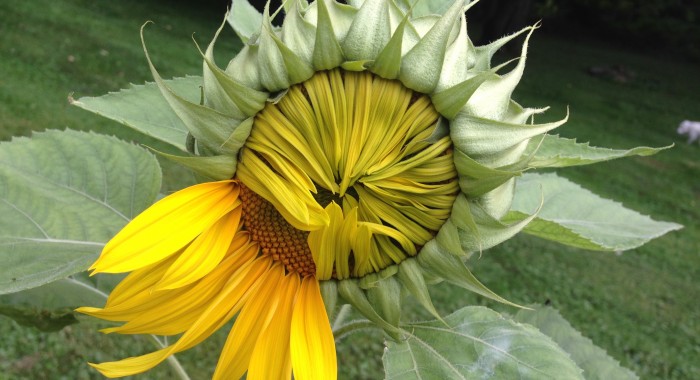 Easy Summer Living is Now….  Light, Fire, Heat.
Dog days, lazy siestas, the fullness of fruit ripening, corn, tomatoes, blackberries, hydrangea…
The summer solstice which was back in June was in fact the apex of summer when the longest day signals the peak of the season, but we all tend to think of the lazy dog days of early August as full on summer.
I have to keep reminding myself that the time is NOW to make sure that summer heat does not build up, over-flow and cause inflammation, skin trouble, digestive trouble or worse.  Here are some basics to keep all systems balanced, cool, light, flowing and grounded.
In Ayurvedic terms this is Pitta (fire + water)  time but it is always useful to remember that there are lots of Vata (air  + ether)  elements mixed in which demand grounding.  As always, the trick is to look at diet, lifestyle and stress management strategies to stay healthy which means happy!
1.  Keep those Thoughts & Ideas soothing, cooling and anti-inflammatory:  Corny as it sounds, I always think more about gratitude in these days of ease and abundance and as if on cue David Brooks over at the New york Times wrote this article which is definitely worth a look:  The Structure of Gratitude.
2.  Diet:  Keep foods light and meals small  since our digestive fires are busy keeping our systems cool.  Sweet, bitter and astringent are the tastes to go for:  think seasonal like fresh fruits and salads.  Milk products are considered sweet so yogurts cheeses (not the aged ones), ghee and even ice cream are best digested this time of year. Peppermint, fennel, licorice and rose teas and infusion are all cooling.  Steer clear of ice cold drinks as these will cause digestive problems any time of year.  And one more thing:  love that watermelon and I eat and drink it all summer long but remember the cardinal rule:  eat it alone or leave it alone!!  In the foods to avoid category: unripe or sour fruits, the heating spices like garlic, ginger, mustard and the heating veggies like carrots beets, chilies, radish.
3. Scents and Oils: this is the time of year I break out the Rose scented hydrosols and Pitta soothing Facial Oil Serum.  Cooling & Anti-inflammatory.
3.  Cooling Breath: If you feel over-heated try inhaling through the left nostril (the lunar soothing feminine side) and exhaling softly through the mouth for a few cycles.  Or try Sheetali breathing – click here for instruction.
 4.  Physical Practices:  Since Pitta and Summer share that fiery intensity I always have to remind myself to calm those pitta tendencies like hyper-competitive tennis tournaments, and running or cycling in the heat of the day.  Even my yoga practice gets shifted down a notch and I make more time for shavasana. The guiding principles should be relaxed ease, effortlessness and grace. The sutras say all asana should be Sthira Sukham Asanam (yoga sutra 2.46-2.48).  True Dat!  Try cat-cows, child pose, forward bends and super gentle flows like Moon Salutations.