ONCE IN A WHILE IN LIFE YOU HAVE TO DROP OUT. IT'S THE DROPPING BACK IN THAT GETS TRICKY.
A couple of weeks ago a friend emailed with an amazing invitation to join her in Greece for a week of travels on her boat. Life is such that I cannot jump on planes and sail away, but miracle of miracles it just worked out, so off I went.
The tranquil modesty of those little Ionian islands, off the path of the chic and happening folk was incredibly relaxing. The spirit of that place is intact in a way I have rarely seen and I was reminded of a phrase from Nikos Kazantzakis, that famously Greek writer who said, "I collect my tools: sight, smell, touch, taste, hearing, intellect. Night has fallen…" and I thought that is precisely what I was doing there in Greece.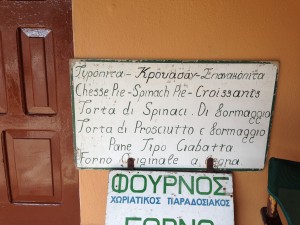 By the end of day one I was out of my usual rhythms and routines, away from a language I could read or understand, relaxing the body and the mind and miraculously letting it all be for a whole week of aimless floating around in an ancient, foreign sea.  At some point we realized we had not even seen the moon for a few days since it had risen and set by 9pm before it was fully dark.  All the tools, including intuition, took an absolute and full break – a thorough vacation from thought and process, expectation and reality.  I did not even do my normal meditation practice once.  It was a separation even from the rituals upon which I so rely.  (see Daily Morning Routine, 5 Daily Practices etc.)
Now here is the rub:  you get back and you have to pull everything together in a very different way and not only function but make up for any lack of presence while you were gone,  (read as piles of bills, calls, emails, snarky children, mates, pals and domestic animals).  They have all been waiting patiently, or not, to take up any number of issues left unresolved.
It occurred to me that this state of re-entry should have a name and so it now does:  Post Indulgence Stress Disorder.  That sinking somewhat disoriented feeling when the weight of real life yawns in front of you.
PISD.  I do feel somewhat pissed and then I thought, well…what to do?
Some of it has to do with proper preparation (see that other famous acronym known as the five P's:  proper preparation prevents piss-poor performance).  Prepare those you love, those who depend upon you, those you work with and prepare them effectively.  Make sure they know exactly how long you will be vacating the premises of their worlds and exactly when you will be back on duty.  Spend extra time at the outset so the expectations are managed.
Then the best remedy for PISD is, I believe, routine.  Let yourself be drawn back into some established routines that you know work for you. Of course this means you had to have had real working effective routines in place prior.  (See everything I ever talk about from daily self-massage to meditation to sun salutations and journaling.  These are all the grounding essentials of who you are).  If you are PISD as you read this then know that it is never too late to start up the practices so that the routine is waiting for you. Get those familiar strategies all lined and indexed for use.
In Kazantzakis' terms, with strategic precision you must collect your tools of sight, smell, touch, taste, hearing, intellect and, I will add, intuition. These are the tools that are you at the core.
Keep them safe, keep them sharp, usable and in use.