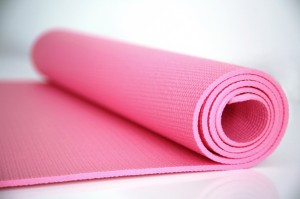 Set yourself up for the best possible day. Don't let your day 'happen' to you. Take hold from the moment you open your eyes! Ayurveda recommends that we establish a personal rhythm and clear toxins daily to optimize health.
Incorporate some or all of the following daily practices for cleansing and clearing the senses.
Sleep before midnight is said to be twice as beneficial as after midnight so get to bed early and try to rise early. Waking past 7am contributes to that heavy feeling that can be hard to shake since there may be an increase in mucous congestion, bowel congestion and retention of fluids at that time. It is said that sleep before midnight is far more beneficial than after midnight sleep.
Drink a cup of cleansing hot water with fresh lemon or lime to start the digestive process and stimulate the bowels to aid in morning elimination.
Use a tongue scraper made of silver, copper or steel, but not a plastic one. This not only cleanses the tongue, but also stimulates the digestive tract and improves the digestive fire. Scrape the surface gently four or five times then rinse with cool water.
Cleanse the nasal passages using a Neti pot or nasal rinse system. Dip your pinky in sesame oil and apply to the inside of each nostril but not too far into the passage.
Do some light, stimulating exercise to the point of mild sweat. Sun salutations are a complete way to wake up the body and lubricate joints. A yoga professional can design a special routine for you.
Buff the entire body with a Dry Brush sweeping towards the heart. Follow with full body  massage using Lah's Heavenly Body Balm sesame, sunflower or coconut oil. Regular oil massage is said to improve immunity by stimulating the lymph system, which aids purification by moving toxins back into the digestive tract for elimination. The oil softens and nourishes the skin making it supple, glossy and soft. The essential oil of your choice may be added to add aromatherapy benefits.
Sitting quietly in a meditative state can help raise awareness, manage stress and give clarity of mind and inspiration. Set an intention for the day and then sit for 20 minutes watching the breath and any thoughts that arise. Early morning is a great time for meditation as the atmosphere is peaceful and calm, and the mind is more naturally still.