Cold Remedy for the Ages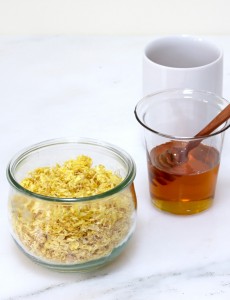 your favorite mug
Boiling water
1 whole organic lemon
1 tablespoon  organic raw honey
Wash your hands well. (always – avoid that cold in the first place!)
Boil water.
Squeeze the juice of  1 lemon.
Add tea bag or dried ginger. If using fresh, cut the peel of an inch of ginger and use your microplane or small holes of grater to grate it into cup.
Add honey, being careful never to double dip spoons into honey jar as bacteria will breed there.
Add water. Sip until done.