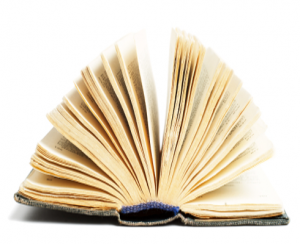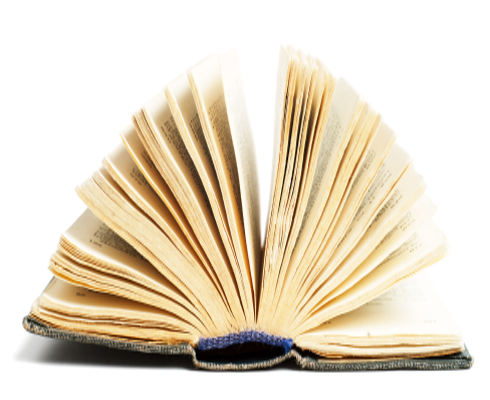 The  Glossary:   a brief dictionary meant to provide the non-nirvana translations of my favorite terms (ancient and otherwise),  into modern language and usable concepts.  These are the secular aids to modern well-being that you need to be well and savor the ride. N.B. The most important lesson is to remember to test everything in the laboratory of your own life.
A
Abhyanga:   self massage and a daily dose of self-love.  The best way I know how to dip into bliss and therefore an essential element of the five daily practices that will keep you feeling good, sane and dedicated to being well and savoring the ride.
Agni:  The biological fire that provides energy for the body to function. Agni regulates body heat and aids digestion, absorption and assimilation of food.
Ama:  A toxic, morbid substance (both systemic and cellular) produced by undigested food, which is the root cause of many diseases.  Said to be "good kapha gone bad."   A common example is the accumulation of saturated fat and cholesterol that the body could not metabolize and which hardens in the arteries and can lead to hypertension and heart attack.
Asana:  the physical postures associated with modern yoga but which really means the seat, the grounded place whose hallmarks are that it feels steady, sweet and easy to be there.
Ayurveda:  The preventative and healing lens through which to see access your own inner wisdom and promote well-being.  This ancient healing science, said to have originated over 5,000 years ago in the Hindus Valley, is known as the science of life (var. Ayurvedica – see below); derived from the Sanskrit words ayur, meaning life and veda, meaning knowledge or science. The science of Ayurveda is based on balance. According to Ayurvedic understanding, health is based on the balance of an individual's physiology, (Doshas) digestive processes, (Agni) tissues, (Dhatus) and excretion (Malas). The person, whose soul, senses, and mind are content, is considered to be healthy.  Ayurveda is known as the sister science to Yoga (science of the mind) and its  approach seeks to restore physical, mental, emotional, and spiritual balance, in the forms of preventative strategies, as well as herbal and purification processes for healing disease once manifest.  The system is based on the individual and their own personal metabolic constitution, mental and emotional balance and uses nutrition, yoga, meditation, breathing exercises to maintain a state of balance unique to each person.
Ayurvedica:  Your chic and sensible, non-nirvana guide to modern wellness de-mystified. Dip into lah life and discover tried and true ways to get nourished, energized and inspired. So you can be well and savor the ride.
B
Balance:  Like the sweet spot on the paddle board or the fulcrum on a see-saw, balance is the center point where stillness allows for the equipoise and grace that are the hallmark of a life well lived.
Be Well:  Feel good, look good and manage the stress.
Bliss:  Beyond happiness or sorrow and not affected by either – a perfectly balanced state of equipoise where you are wanting for nothing and feel you have everything you need.  (See ananda in Sanskrit)
Buddha: a buddha is an enlightened one; "the Buddha" refers to Siddhartha Gautama, a spiritual teacher who lived, became enlightened and taught in India a long time ago
C
Chakra:  literally Wheel.  Energetic centers in the body best imagined as vortices along the internal channel.  Part of a system of 7 including: root, sacrum, solar plexus, heart, throat, third eye and crown.  Each center is associated with a sounds, color, element, syllable, significance, etc.
 D
Dharma:  Personal authenticity.  The law of being.  Your own unique path of utter clarity or destiny.  When Dharma is upheld it supports you, when Dharma is not upheld, it destroys you.   The great life poem that is the Bhagavad Gita says:  'The highest purpose in life is to follow your own dharma rather than try to follow someone else's.'
Dhatu: The structural, building, elemental tissues of the body. There are seven dhatus defined in Ayurveda as: rasa (plasma); rakta (blood tissue); mamsa (muscle tissue); meda (adipose tissue), asthi (bone tissue); majja (bone marrow and nerves); shukra and artave (male and female reproductive tissue).
Dosha:  (also, Tridosha) Your own physical constitution described in terms of three main physiological functional principles (vata, pitta and kapha). Doshas are different combinations of the 5 elements (earth, water, fire, air and ether) present in unique ways in each individual and which govern the individual's response to life, food, circumstance, seasons and more.  A disturbance in the natural balance of a person's Doshas are key to the start of any disease process.  Vata, Pitta and Kapha may combine in up to 10 ways, tho an individual generally has a preponderance of one or another.  (take the quiz to understand yours)
Dristhi:  A sanskrit word, means a gazing technique that develops concentration. Different positions of the eyes creates different pressure on the optic nerve and therefore affects brain function in different ways. In Yoga, drishti is a point of focus where the gaze rests during a posture (asana) practice–gazing outward while bringing awareness inward. Or in the case of meditation, eyes closed turning the gaze deeply inward and at the third eye which activates the seat of intuition at the pituitary gland site. Gazing at the chin is said to activate the emotional centers of the brain. The classical Hatha sequence of postures in a Sun Salutation practice (see Daily Practices) starts with a drishti at the thumbs as the hands raise over the head, then at the toes with the forward bend, at the horizon with lifted head, gazing to the navel point with downward dog, and so on through the movements.
G
Gunas:  literally – Quality, string or thread.  most useful in order to identify one of three main qualities of the mind (purity/knowledge, action/passion and inertia/ignorance), or the qualities inherent in foods and herbs and the seasons.  Understanding the underlying qualities of things and ourselves is what helps us make health appropriate choices in diet, lifestyle and stress-management.  Gunas are literally  the interdependent elements of nature (see Saatva, Rajas and Tamas.) [see Tri-guna]
Guru:  (go͝oˈro͞o/)  def. teacher or master.  Literally means darkness,  but known as a knowledgeable expert who leads you from darkness into the light.
H
Health:   (see Wellness).  A perfect fine balance of your individual physiology (doshas), digestive processes (agnis), Tissues (dhatus), and excretions like sweat, pee and poop (malas,)    this requires well functioning bodily processes and an individual whose  mind, senses and soul are filled with bliss  or at least contentment (santosha) most of the time.
HomeoDynamics:  n one of the basic concepts of functional medicine in which the body maintains biochemical individuality by constantly undergoing physiologic and metabolic processes.  the constantly changing interrelatedness of body components while an overall equilibrium is maintained
K
Kapha:  the grounding elements of earth and water.  Think protection, stability, immunity and love.
Karma:  literally "action and the result of action.  This is a complex universal law of cause and effect where every action has some repercussion.  It does not assume immediate satisfaction when someone does you wrong.
Khavaigunya:  A weak or defective space within an organ or tissue of the body where a pathological condition is likely to begin.
 L
Lah Life:  Non-nirvana, sensible person's guide to living healthy, living luxe and living well. This is the source for tried and true, simple and effective ways to get nourished, energized and inspired.  Here you will find stuff gathered over years of questions, study and, experimentation. These are things I have smelled, tasted, and touched. Things I have been surprised to learn, delighted to enjoy and simply been amazed by.    read more here.
Lah Picks:  Life is in the details and anything found on the Lah Life site are things that Lah has tried, teated, experienced and appreciated enough to want to share them with you.
Lila:  the play of life. 'Enjoy the play' means be well and savor the ride.  Enjoy it all – the ups and downs and sideways of the "whole catastrophe" as Zorba the Greek would have said.
M
Ma:  the sacred sound of the eternal feminine
Mantra:  a series of sounds invested with meaning.
Mudra:   hand gesture invested with meaning and having an effect within the body and mind.   The most common are Anjali mudra (pressing palms together at the heart) and Gyana mudra (index finger and thumb touching to symbolize the joining of the elements of ether and air).
N
Namaste:   Commonly heard at the end of a yoga class this is a word conveying deep respect for yourself and others as part of the same fabric of universal consciousness.  Literally , and more practically,  means 'the divine light in me recognizes and bows to the divine light in you.'  This is an exchange of profound respect.
Nasya Oil:  Method of administering medication through the nose particularly after using neti pot or nasal rinse
Neti Pot: Nasal cleansing apparatus.
Non-Nirvana:  The no-nonsense, tried and true, 'no woo-woo allowed' approach of all things natural, ayurvedic, wellness oriented, helpful, soothing, calming, enjoyable.
Niyama:  Guiding principles for good living (along with the yamas):  Sauca (purity), Santosha (contentment), Tapas (burning enthusiasm), Svadhyaya (self-study) and Ishvarapranidhana (celebration of the spiritual)
 O
Om: (a-u-m) .   A basic, universal sound vibration said to be the original syllable from which all others arise.  Its  deep tonal resonance expresses all potentials and possibilities and is often chanted as a way to co-0rdinate disparate energies at the beginning of yoga or other classes.  Om is literally a combo of 3 sanskrit letters (aa, au + ma = aum or om.)  The recipe for full resonance when spoken, chanted or sung is: ¼ aa, ¼ uu and ½ mmmm.  So the MMMM at the end should be held the longest as this is the vibration and energy that will resonate.
Ojas – The super-fine by-product of proper digestion of food (emotional and physical intake.)  The pure essence of all bodily tissues (dhatus). Ojas maintains strength, immunity and vitality.  (The best qualities of Kapha.) It is increased by proper diet, healthy practices, following your own dharma and not someone else's, sleeping well and properly etc.
P
Panchakarma – the ultimate ayurvedic detox.  This is a systematic process of detoxifying the body, strengthening the immune system, and restoring balance. Literally Sanksrit for 'five actions' it involves therapeutic methods for cleansing, purifying and restoring the physical emotional and mental selves to its natural state of balance.  Usually preceded by a period of ayurvedic mono-diet 'fasting' and the use of internally emollient beverages of ghee to start the process of flushing gunk from the system.  The process unusually involves purging with laxatives and enemas, oleation internally, externally and nasally, and a  variety of massage techniques.
Pitta – the essence of fire and water associated with transformation and metabolic processes.  Think heat.
Prabhava – a special effect that cannot be expected or explained.  For example: licorice and black raisins have the same qualities as sweet and cooling but raisins are a mild laxative while licorice stops a bowel movement.     
Practical Magic – Of or concerned with the actual doing or use of something rather dwelling in theory and ideas.  Experiential and Evidence-Based.  Non-nirvana, non-woo-woo theories, practices, tools, strategies, recipes and remedies that may be adapted from ancient wisdoms but which are designed  for real time easy use by real time people in an attempt to understand, experience and influence your self and your world.  Practical Magic gives you actual ways to achieve wonderful and exciting things including better attitude, health, wellness and overall balance in your life.  Experiential and evidence-based.
Practices –  See 'Sadhana'
Prakruti – Your biological and fixed constitution established at the time of conception and  reflecting your particular proportion of the three doshas (vata, pita and kapha.)  The inherent nature of primordial matter consisting of the three gunas:  saatva, rajas and tamas.
Prana –  Chi (qi), élan vital, the vital energetic forces of life.  Think of it as breath which is automatic and essential to the proper irrigation, purification and existence of tissues, organs and cells.  In esoteric terms, prana is the flow of  intelligence from one cell to another.
Pranayama:  the practices of manipulating the breath and thereby controlling the life force to benefit health and wellness on all levels.
Pragya-aparadh:  Crimes against inner wisdom that lead to disease and all manner of physical emotional and mental discomforts.
Primary Food – Developed by the founder of the Insititute for Integrative Nutrition,  Primary Foods are said to feed us, but they don't come on a plate. Meaningful spiritual practices, an inspiring career, regular and enjoyable physical activity, honest and open relationships that feed your soul and your hunger for living all constitute primary food.  The more primary food we receive, the less we depend upon secondary foods. The opposite is also true. The more we fill ourselves with secondary foods, the less we are able to receive the primary foods of life.  Every spiritual tradition encourages people to fast during the year so that individuals have time to reduce secondary foods, thus allowing for a greater awareness of primary food.
R
Rajas:   passionate, energetic or motivated and intense.  One of the three Gunas, or interdependent qualities of nature. (see Sattva and Tamas.) 
Rajasic Excitement:  a state of sheer exhilaration and excitement that can get so intense that there may be a resulting depletion of energy and, ultimately, stress over-load.
S
Sadhana -Literally a means of accomplishing something,  referring to the power of a sadhana to transform and bring one to fulfillment. It is often translated as 'practice' but does not refer to the kind of practices that are part of a "to-do" list, performed mindlessly and repetitively. Rather, in ayurvedica and yoga-land, this type of practice leads to self-realization. The more you practice something (say breathing practices), the deeper the groove in your subconscious self, and the more useful that tool becomes when you need it.
Santosha:  Profound contentment.  One of the so-called "niyamas' listed by ancient sages. This is more than being happy to have a new car or fine wine…this is contentment on a deep and abiding level; that deep feeling of satisfaction when you are in the flow of life and you are not wanting for more than you have.
Sattva:   Blissful in nature, calm , sublime and pure.  One of the three Gunas, or interdependent qualities of nature. (see Rajas and Tamas.)
Savor the Ride:  Live full, eat well, exercise moderation and do not deprive yourself.  Enjoy the play of  the only life you have.
Stress:  Expending more energy that you have.  A depletion of prana or energetic life force.  Stress is not to be eliminated it is to be managed.  We need some 'stress' to give us the get up and go impetus.  Too much stress is a depletion of energetic resources.  Stress can apply to different systems from the purely physical (organs and nervous systems ) to the mental (bad relationships, too much thinking.  Common stressors are  wrong diet choices, wrong lifestyle choices.  Counter these 'crimes against wisdom' by becoming more aware, choosing  – unpleasant interactions, over-exertion of mind and/or body can be countered by practices that increase awareness and contribute to accumulation rather than depletion of energetic resources.
Surya Namaskar:  Sun Salutations; a system of yoga exercises, often 12 poses linked together and performed in a flow or series. The perfect complete morning ritual.
Svasthana: to be situated in the self
T
Tamas:  the element of inertia:  dull and heavy, sluggish, stuck. (Part of the trio of elements or emotional tendencies including  Sattva and Rajas)
Tejas – The pure essence of the fire element, which governs the transformation of matter into energy.
V
Vata: the queen of the bodily humors associated with ether and air and associated with movement.  Think winds of change.
Vikruti – The current state of the individual, as opposed to the original constitution (prakruti) at conception. It may also denote disorder.
 W
Wellness: Living in effortless harmony with the laws of nature.  "Wellness is not simply the absence of disease. It consists of a balanced state of the three humours (doshas), the seven tissues (dhatus), the three waste products (malas) and the digestive fire (agni), together with the clarity and balance of the emotional, physical and spiritual selves."
Woo-Woo:  a close relative of hoo-ha, voo-doo and impractical magic.  Information and ides purveyed as truths, answers and cures which have little basis in fact or reality and which may seem alternately appealing and absurd.
Y
Yama:   Five guiding moral and ethical principles of yoga that (along with the niyamas):  Satya (truth), Ahimsa (nonviolence), Asteya (not stealing), Bramacharya (self control and sexual responsibility, not celibacy per se) and Aparigraha (not grasping)
Yoga:   The continued practices of yoga will lead you to a sense of peace and well-being, and also a feeling of being at one and more content with yourself and your environment.   "Yoga" comes from the Sanskrit root yuj, 
which means "to join" or "to yoke".  Some say yoga means union with the divine while others claim a more secular approach that yoga is an aid and not a religion.  Yoga is definitely an ancient art based on the idea of harmonizing the mental, physical and emotional aspects of the self.    It is the sister science of ayurveda.
Yoga Nidra:  Deeply restful guided relaxation that purifies the nervous system and relaxes the mind.  Close to meditation but not quite.