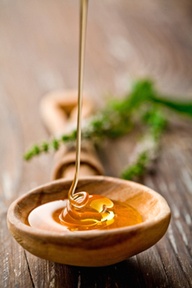 "The fruit of bees is desired by all,
 and is equally sweet to kings and beggars
 and it is not only pleasing but  profitable and healthful;
 it sweetens their mouths, cures their wounds, and conveys remedies to inward ulcers."
– Saint Ambrose
Interesting Honey Products Facts:
Raw Honey:
 Honey has anti-inflammatory properties and antibacterial properties (hydrogen peroxide, a component of honey, gives its antibiotic quality) promotes faster wound healing by creating a moist healing environment.  Flavonoids protect cells and inhibit histamines (a substance involved in allergic reactions). Latest research indicates that the pollen in honey contains all 22 amino acids, 28 minerals, 11 enzymes. 14 fatty acids and 11 carbohydrates. Honey from certain flower sources contain friendly bacteria that are good for digestion. Minor source of vitamins B2 and B6, copper, iron, manganese. 64 calories per tablespoon. Unfortunately much of these nutritive qualities are lost by heating the honey for commercial use. So be sure to purchase only raw, unprocessed product or, as the USDA has said, it is not "real" honey anymore.  The antibacterial quality of honey depends on the type of honey as well as when and how it's harvested. Some kinds of honey may be 100 times more potent than others. (see facts about Manuka honey below.)  (Read this article on the Science behind honey.)  Buy an excellent Raw Organic Honey Here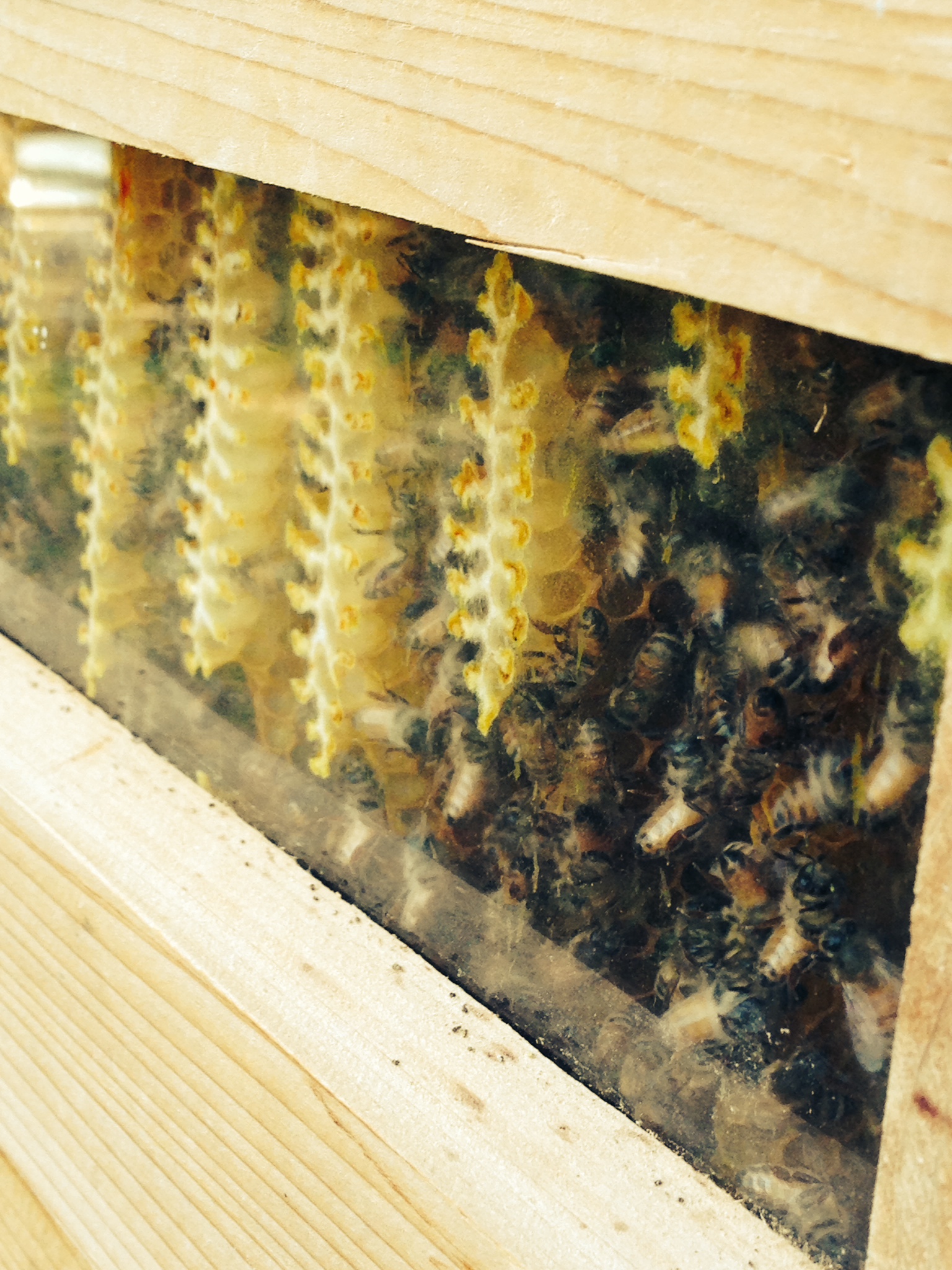 Beeswax:
Beeswax contains vitamin A and has anti-inflammatory and anti-bacterial properties. It is found in formulas to treat burns and other skin conditions. Beeswax is also an anti-oxidant, is emollient with soothing, protective, and softening properties.
Propolis:  Propolis is a resinous material the bees use to seal up their hive and protect from bacterial invaders.  It is rich in organic compounds including bioflavanoids, caffeic acid, acacetin, ketone and benzoic acid, all of which are known fighters of inflammation and infection and histamine reactions. Known for Immune boosting, anti-viral and anti-fungal properties.  Try this on dry lips.  Studies indicate it may be effective in treating oral and genital herpes and cold sores.  Buy the Propolis Extract I love Here.
What's the fuss over Manuka honey? 
Manuka honey is made by bees that feed on the flowers of the manuka bush, also known as the tea tree, in New Zealand.  The honey is distinctively flavoured, darker and richer than other honey.  Britain's National Health Service (NHS) licensed the use of medical grade manuka honey as a wound dressing.  Caution: The honey used to treat wounds is a medical-grade honey. It is specially sterilized and prepared as a dressing. So the jar of manuka honey in the pantry should not be considered part of a first aid kit.  Buy Manuka here. The main medical use for Manuka is to treat minor wounds and burns though it is also said to aid in:
Reduce high cholesterol
Reduce systemic inflammation
Treat diabetes by improving blood sugar control and insulin sensitivity.
Treat infections of eye, ear and sinus
Treat gastrointestinal problems
Common Ayurvedic home remedies using honey:
1) For severe cold: 1 tbsp honey with 1/4 teaspoon cinnamon powder daily for 3 days. Anti bacterial and anti viral.
2) Persistent Wet Cough:  Mix a pinch of black pepper with a teaspoonful of honey and lick the mixture from a spoon.
3) Elixir for Colds, Cough and Sore Throat: Reduce congestion as it invigorates blood flow, flushes and dries fluids.  1/8 tsp  each black pepper, dried ginger, honey, turmeric.  Designed to be  licked off a spoon. The honey coats the back of the throat and delivers the therapeutic herbs.  Take 2 or 3 times a day between meals.
4) Immune Boosting Honey and Tumeric paste:  A personal favorite to fight off a cold/flu is a mixture of honey and turmeric.  Honey boosts immunity and reduces phlegm.  Turmeric is a digestive aid and a natural antibiotic. Mix 1 tablespoons Honey to 1/4 tsp turmeric.
5) Constipation: spoon of honey with juice of ½ lemon in luke warm water first thing in the morning.
6) Anemia:  said to build hemoglobin given its  high content of iron, copper and manganese.
7)  Face Wash:  equal parts triphala powder, chickpea flour, honey and lemon juice.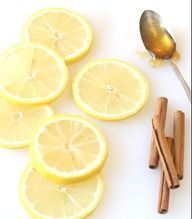 8) Ginger-Lemon Honey Cold Remedy:  1 tbsp to a mug of water
¼ cup freshly grated ginger; ½ cup honey, 1 Cinnamon stick.  Peal and grate ginger.  Place all ingredients into small sauce pan and heat, stirring to melt the honey.  Simmer with cinnamon stick uncovered until mixture has reduced slightly (10 minutes). Pour into a clean jar.  Will keep in the refrigerator for up to 6 months if not contaminated (by using a dirty spoon, for example). Makes about 1 cup
Yummy & Delicious & Effective Department: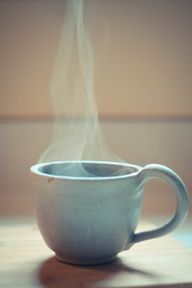 Hot Milk and Honey:
Milk contains a protein called alpha-lactalbumin which is rich in tryptophan that  lets the brain know it is time to sleep.
Heat milk in saucepan until it froths up just before full boil.  Stir in a tsp fof honey.  Grate about ¼ tsp nutmeg and stir.
Digestive Honey-Ginger Pre-Meal Elixir: Fire up sluggish digestion with an ounce of Ginger Elixir. Drink about 20 minutes prior to a meal.
Start with 3-4 inch piece of fresh, unpeeled ginger.  Cut it up to 1/2″ pieces.  Using a juicer make 1 cup. Juice enough lemons to make 1 cup.  Combine juices with 1 cup water, ¾ cup raw organic honey, 1/4 tsp black pepper.  Whisk until blended and store in glass jar in fridge.
BENEFITS OF INGREDIENTS THAT APPEAR FREQUENTLY:
Lemon — an excellent source of vitamin C, which neutralizes damaging free radicals and protects against inflammation in general and inflammatory diseases such as rheumatoid arthritis. Contains phytonutrients with antioxidant and antibiotic effects. (Significant source of vitamin C; minor source of vitamins B1 and B6, folate, copper. 4 calories per tablespoon.)
Fresh ginger — provides relief from nausea, motion-sickness, and morning sickness. Boost immunity and protects against bacteria, including E. coli and Staphylococcus aureus. Contains anti-inflammatory compounds and may provide pain relief in arthritis. May provide protection against ovarian and colorectal cancers. (Minor source of vitamins B6 and C, copper, magnesium, and potassium. 2 calories per tablespoon.)
Cinnamon — has anti-microbial properties, helps with blood sugar control and insulin response, boosts brain function. (Excellent source in ground form for dietary fiber, and manganese. Also a source of calcium, vitamin K, and iron. 0 calories per tablespoon.)