Traveling this week,  and it is so disorienting, which makes it eye-opening, which makes me look more and see more and get inspired by more.  Travel Improves Life for sure.
Here are 3 things that came into my purview this week I thought worth sharing:
First:  
Gillian Welch…had never heard her melancholy, lyrical ballads before and now I will not soon forget them.  She plays with David Rawlings and they play with Alisson Kraus, Norah Jones, etc etc etc.     listen here.
Second:  Cumbia!  I had heard the techno take-over of this form but watch & listen to some vintage Cumbia from Colombia….  listen here. (excuse the advert intro but do listen!)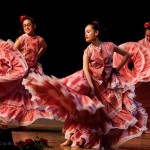 Third:  Take a lesson from the Xhosa tribe (Mandela most famously came from this tribe.)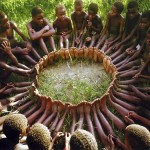 An anthropologist proposed a game to children in a Xhosa tribe.  He put a basket full of fruit near a tree and told the children that whoever got to the tree first won the sweet fruits. When he told them to run, all the children joined hands and ran together, then sat together enjoying their treats.
 When he asked them why they had run like that when one could have had all the fruits for himself, they said 'Ubuntu; how can one of us be happy if all the others are sad?'
In the Xhosa culture Ubuntu means, "I am because we are."