From the Theories & Pontification department: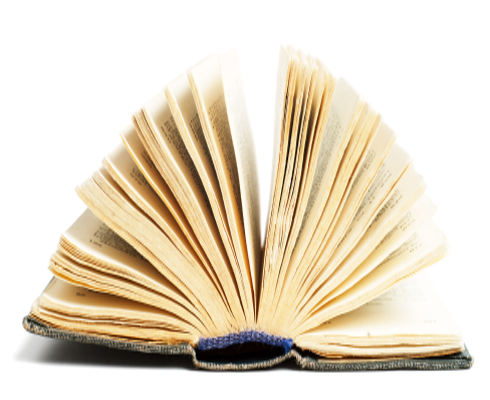 Carol Wolper,  
old pal, best-selling novelist,
successful Hollywood writer,  
sends this for us to ponder:  
No one comes to Hollywood to be healthy. They come for money or power or fame or excitement or glamour or even to do their art…but not for their health. Though if the cliche is true and "success"  in Hollywood is ten percent inspiration and ninety percent perspiration" …then optimum health (mental and physical) is a requirement for the necessary  perseverance.  In a town where delusion is at the top of the menu, starving yourself to perfection is not an option.
Which brings me to this fact. I've worked in Hollywood for over twenty years and lately it's making me sick. The problem?  The usual acid reflux / gastro ailment brought on by too much stress. Eat pasta for lunch and feel so sluggish afterwards all you want to do is take a nap. Yet, who doesn't want the gratification of a bowl of yummy pasta after having a morning meeting with a clueless, youngish, leverage-abusing executive who isn't savvy enough to understand what he doesn't know.  One of those guys who has yet to learn that if you're going to patronize someone who has actually made a living in the business for more than twenty years, you better be so good at it they don't know you're doing it or so charming they don't care. If you're neither all you do is stir up resentment… and indigestion. However since leverage-abusers tend to change slowly, if at all, a better and more immediate solution to my problem seems to be to change my diet.
A friend assured me this would be easy since there are so many gluten-free  (gluten being one of the big baddies in the gastro ailment world) products around. They lied. It's not easy.  Those gluten-free products at health food stores must be an acquired taste that I have yet to acquire. The gluten-free pizza I tried tasted like cardboard. And yes I did heat it up in the oven, not the microwave. I even struck out at the gourmet market. I went there on a tip that they sold tasty gluten-free crackers. True, but the ingredient list on that box of crackers gave me an anxiety attack.  Do I really want that much cornstarch for lunch?
The more I read and researched and food-shopped, the more I realized that what this all really comes down to is…tasty,  fast and healthy. Maybe you can only pick two.
 If you want tasty and fast it's probably not going to be healthy.
 Tasty and healthy?  Good luck trying to find that in the fast food world.
 Fast and healthy? Don't expect culinary satisfaction
I know there are companies out there offering gluten-free healthy, tasty, prepared foods ready for take-out.  I've tried my share and my experience is they are rarely as tasty as advertised. The one that came closest  ran  a  campaign to get customers to sign up  for their long- term nutritional programs.  Their ads screamed…"Take the three day challenge! Take the twenty-one day challenge!"  No, thank you.  I have enough challenges in my life. But I was tempted to say…I have a challenge for you. Can you, or anyone else, make a  simple  gluten free sandwich that doesn't taste like I'm  eating turkey on gruel?
Given the existing limited options and my desire for culinary satisfaction, it seems   there really is only one choice for me. If I can only pick two I'm going for " tasty and healthy" which, I realize,  requires not just a diet change… but a lifestyle change.
Effort must be made here. There are few short cuts.   For me that means getting re-acquainted with my kitchen and recognizing that my Calphalon cookware hanging from a hammered steel ceiling pot rack is more than a decoration. It means saying goodbye to take out and saying hello to fixing my own meals, if not every day, at least more than once a week.  Too bad I'm not a good cook or any kind of cook. My repertoire in that department is toast and since bread is a no, no…well you see what the obstacles are.
Yet here's the good news. If I can learn to make quinoa tabouli, anyone can.  The point is health requires commitment and vigilance  –  especially once you're over forty.   When you're young you can throw crap food into your body and it won't rebel or slow you down. As you get older the body is not so forgiving.  I think the aging body's lack of tolerance as a kind of amber alert system.  Aches and pains are like an APB telling you that what's missing is your energy and the longer it goes missing the worst the final outcome.
That said…I'm never going to be a fanatic who gives up all indulgences. I will continue to relish the occasional glass of wine or a bite of sugar…coconut ice being my latest guilty pleasure. I will partake of these delights but always keep in mind that ignoring what can be gained through a balanced approach to health and what can be lost through an unbalanced one… is done at my own peril.
There's one more upside to getting reacquainted with my kitchen and doing the simple chore of (at least) occasionally preparing my own meals.  I breathe better. There I am slicing a cucumber, making a papaya-almond-honey drink and it hits me. Something's different. What is it?  Oh right, that's my heart beating at a normal steady pace. Giving myself permission to slow down is good for my overall health, which takes us back to the premise that optimum health is necessary for perseverance and perseverance is a key element of success. So you see this new road leads me right back to my ambitious nature and the reason I came to this crazy tinsel town in the first place.
Carol Wolper is an author and TV writer.  Her book "The Cigarette Girl" was a national bestseller.  Her most recent novel,  "Anne of Hollywood", has been optioned by Warner Brothers. "Adapt or Wait Tables" is her first non-fiction publication.  It can be found at:
http://www.amazon.com/Adapt-Wait-Tables-Freelancers-Guide/dp/0988745682/ref=sr_1_1?s=books&ie=UTF8&qid=1377131839&sr=1-1&keywords=adapt+or+wait+tables