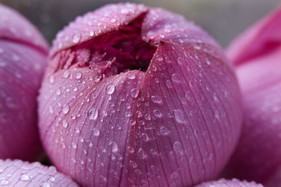 What Be-Well Counseling is all about.
One of my favorite teachers, Dr Vasant Lad who wrote much of the book on modern Ayurveda, says: "When we restore balance we are happy in our minds, healthy in our bodies and satisfied in our lives."
Oh Dr Lad!   Easy to say and so hard to achieve!
One way I know to achieve something akin to this lofty sensation is to be your own Alchemist.  But what does that mean and the truth is we can all use a little direction, some new ideas, some guidance and even a kick in the pants, or someone to hold our hand in order to identify things that need changing and then implement those changes.
Why get Counseling?    It is always something. So why not be prepared?  Not in an "I can control everything" kind of way. But rather in an, 'I have tools to deal with whatever comes up' kind of way. In other words ideas, tools and strategies that will work best for me when i need to deal or better yet , transform funky stuff into potentially brilliant or at least manageable stuff…
Alchemy?  Certain practices are the magic crystals, the fairy dust, the ooh la la of life.  These are the tools and strategies I can help clients learn to live healthier more fulfilled lives and also to manage  the more acute stressors from health issues to the death of loved ones to divorce and financial woes.   Sometimes it is just the work of taking the situations life throws our way and learning ways to flip them around and spin straw to gold, sows ear into silk purse etc etc.
Another favorite wise-man teacher,  Pandit Rajmani Tigunait,  said: "Weave and reweave the tapestry of your life so that it becomes bigger, more productive, more joyful, more fulfilling. Use resources within you and outside of yourself…"
Be-Well Counseling:   Here I am to assist. To listen, help you process, identify inner and outer resources and then help you make the shifts that can help you feel more balanced, more simple and more clear.
For information illustrating the kinds of tools and strategies implemented in a typical wellness counseling session listen to a podcast of Lisa's radio show "Strategies for Dealing with Stress" on NPR affiliate www.robinhoodradio.com
Just search "Lisa Hedley" in the "On Demand" section at www.robinhoodradio.com