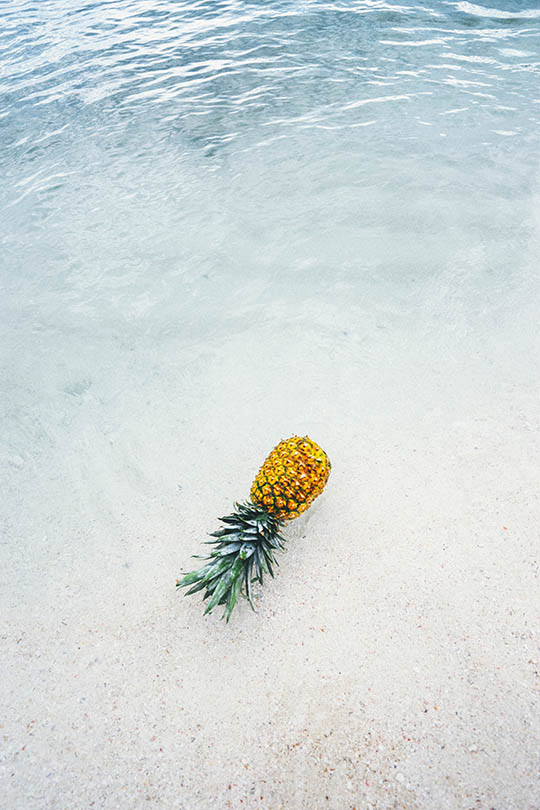 I felt like all week I was talking pineapple pineapple pineapple.
But the pineapple is a popular item, it has it's own emoji after all. People tend to like pineapple because it energizes !Your mouth salivates. Your eyes water. Your circulation picks up speed. Its pungent and sour tastes increase heat in the body and stimulate sharp clarity in your mind. The sweetness raises your blood sugar levels. You may find yourself more alert and motivated after eating pineapple as it fans the flames of your inner fire strengthening both your digestion and zest for life. Beware of an under ripe pineapple which is very acidic and may damage your teeth. (Pineapples are best between March – July, so it's prime time for pinas!)
Here are some more pineapple super powers to ponder:
Pineapple totes a powerful mix of digestive enzymes such as bromelain. Bromelain is found in all parts of the plant but is most concentrated in the stem. In fact, pineapple stems are used in the creation of digestive enzyme supplements, but at home you use the fruit to enhance sluggish or weak digestion.
Bromelain specifically supports protein digestion – making pineapple the perfect meat marinade and tenderizer. The best way to receive the digestion enhancing effects of bromelain is by following this gourmet culinary trick: inject the pineapple juice directly into the meat via a cooking syringe. The results will be tender and succulent.
Sour taste enhances digestive secretions. Its sharpness improves blood flow to the digestive tract. Its juiciness hydrates you. Altogether pineapple can enhance the absorption of nutrients and medicines, especially antibiotics.
Pineapple can destroy unwelcome worms and parasites (krumi) in your digestive tract. Bromelain springs into action here by breaking down the protein structures of parasites and assisting in the digestion of worms.
Most everyone loves pineapples right? But Pitta and Kapha beware. Because it is sharp and pungent, pineapple can aggravate Pitta. It's sweet and moistening qualities can overload Kapha. While tantalizing and tempting, enjoy this amazing fruit in moderation if you have a pitta or Kapha body type.