Stress, the good the bad and the ugly of it, is a reality in every waking hour and even in our sleep.  Not all stress is bad though some stress can be the root of many evils of our lives.  Here are some things to look at, assess and change to reduce the bad stressors and accentuate the positive.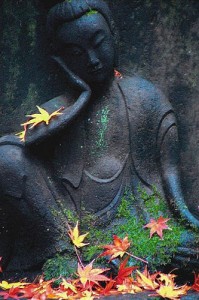 When I think about stress every week in preparation for my radio show (Strategies for Dealing with Stress) I first remind myself that Stress is defined as an energy deficit  … not enough energy stores to meet the demand. Then I remind myself that stress is a completely natural and important part of life.  We need stress (scientifically known as eustress) to get motivated, but not too much stress for too long (distress).
Imagine in a world with a bunch of calm folks wandering around and know that nothing would ever get done.
Eustress is what keeps us alert, motivates us to face challenges, and drives us to solve problems. Low levels of eustress are manageable and we ought to think of them as necessary and normal stimulation.  Distress, on the other hand, happens when we over-react to life and trigger the "fight or flight" reaction. Now while this may have been great and life saving when our ancestors were faced with rampaging lions and tigers and bears, these days it is mostly damaging over-reaction and we get ourselves into this state with alarming frequency, releasing a wash of hormones like adrenaline and cortisol which linger in our systems and can cause some real long-term harm.
The trouble is that our bodies are highly stimulated by our modern culture and our bodies don't really know the difference between a saber-tooth tiger  and a boss correcting our work.  If we think something is very scary, our bodies react accordingly. Conversely, when we treat a situation as manageable, we might become more alert but we do not become overly alarmed.
The activation of our sympathetic nervous system (a very important part of our general nervous system) mobilizes us for quick action and this can happen whenever we sense danger (be that social or physical.)  If your heart starts pounding and you break into a cold sweat at the mere thought of public speaking, that is over-reaction at the hands of the sympathetic nervous system.  If you are able to take some deep breaths, keep it in perspective and work through the fear, that is parasympathetically appropriate dealing with the situation.
Let's work on the latter! When we end up activating that sympathetic nervous system too frequently, react too strongly, the toxicity that builds in the system over time can start to create a whole host of physical and psychological problems: think Gastrointestinal (diarrhea or nausea), depression, chronic headaches.Insomnia, heart disease, and distress habits (drinking, overeating, smoking, and using drugs.) Let's find ways to be less reactive.
Here's a test to see if you are by nature a reactor or an over-reactor?  Imagine yourself in each one right now. How are you reacting? Eustress or distress?
Driving in rush hour
knowing you are late for an appointment
Getting a last minute work assignment
Misplacing something in the house
Having something break while you're using it
Dealing with incompetence at work
Dealing with Financial issues
Being blamed for something
Waiting in a long line at the grocery store
Here is a great stress relieving practice to do any time:   The 60-second Technique:
Sit comfortably spine strait and  feet on the ground
Breathe deeply in and out through the nose using the lungs like enormous bellows.  This breath can be noisy, slightly forceful but always deep.  In and out, in and out practice this long and deep breathing for 30 seconds.
Follow-up with 30 seconds of tranquil breathing, inhaling and exhaling as softly as you can so that an observer could hardly tell that you are breathing at all.  Still deep but quiet and calm, peaceful and soothing.
Note:  our upper lungs have stress receptors that get activated when our breath is shallow, which is how we breath throughout the day and especially in a stressful situation. When we use our lower lungs, we can activate the "calm receptors" that activate our para-sympathetic nervous system.