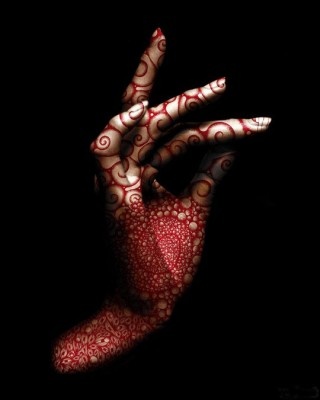 Stress release that's easy to do anywhere:  turbulent situations like airplanes, office, subway, taxi, or as a quick break from any maddening situation.
I basically believe that contemplative practices are the ultimate answers to life's troubles great and small. Some people say they can't do breath and meditation practices because it makes them anxious (not so good when fighting for stress release.).  I love a good practice that keeps both the mind and body busy enough to let the relaxation happen … and here it is.
Easy and comprehensible, though direct to you from the far fields of Tantric practices, it is both a Mantra and a Mudra and astress release strategy that's completely different.
So,  Mantra, shmantra, what's a mantra?  A repeated word.  Add it to a mudra (hand gesture) and you have a walloping good practice for relaxation and stress release.
They say you will find enhanced  wisdom, focus, energy and connection;  all things which always seem in short supply.
Try it and see for yourself.  Trying in the laboratory of your own experience is, after all, the only way to know.
For a guided version try this Well-Snap download from the Shop.
Theory:  This practice, derived from something called Kundalini Yoga Kirtan Kriya, is invested with a lot of meaning but just take it as a simple practice and feel the benefits for yourself.  It is in two parts:  a mantra (or repeated sounds) along with a hand action (or mudra.)  The five primal sounds Sa,Ta,Na,Ma  have a literal Sanskrit connotation (meaning if you will): Sa means birth (some say infinity); Ta means life; Na means death; and Ma means rebirth. So as you chant you are theoretically sounding out the eternal circle of life: birth, life, death & rebirth while enhancing equanimity, intuition and creativity.
Practice:  Use 'Sa Ta Na Ma' in a couple of ways.  With eyes closed – First: chant it for a minute in your normal voice (the voice of action.) Then: whisper it for one minute (the voice of your romantic nature, the inner mind voice.) Next: repeat silently to yourself for one minute (the spiritual voice.) Then reverse the order until you are repeating Sa Ta Na Ma aloud.
Once you have mastered this,  try adding the hand practice. On Sa touch the index finger to your thumb; on Ta touch the middle finger to your thumb; on Na touch the ring finger to your thumb; on Ma touch the little finger to your thumb. Apply a light pressure every time you touch the fingers. Continue touching the fingers in sequence throughout the exercise, even during the silent part.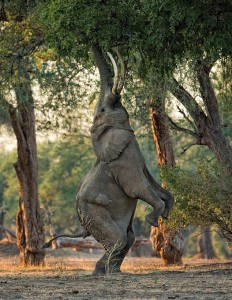 When you are all done:
Inhale deeply, then exhale all the air.
Stretch your hands high above your head.
Spread and extend the fingers.
Stretch your spine up high.
Expand and take several deep breaths.
Finish with a deep satisfying, elephantine sigh.