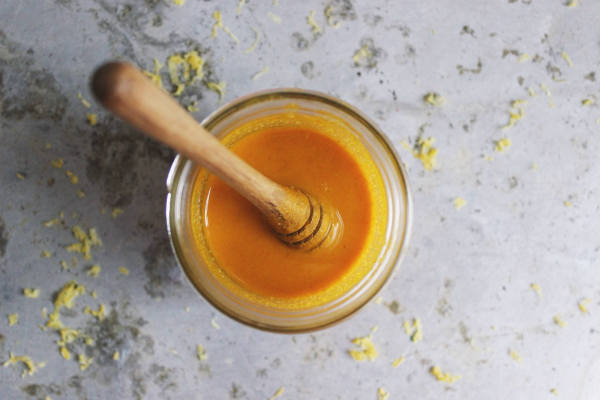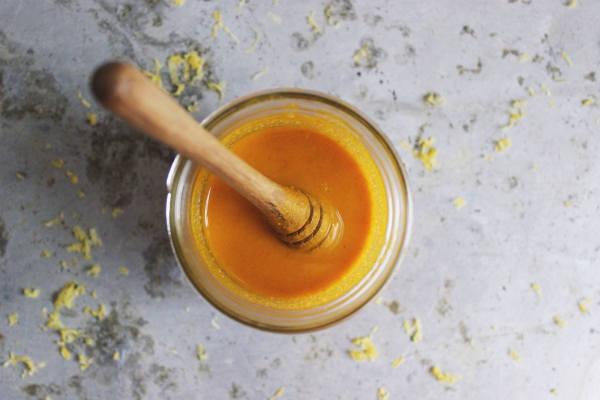 Turmeric honey – the non-chemical antibiotic
Those of you who know me know that I have long touted the benefits of Turmeric honey.  I make a batch in the fall and try to get anyone feeling a little on the verge to lick a teaspoon several times a day. A teacher of mine told me that he leaves a jar on the family table all season long so that everyone can get a dose any time.
As you have all probably heard, Turmeric has powerful anti-inflammatory properties, kills off bacteria that cause diseases and promotes the natural defenses we call the immune system. The genius is that Turmeric doesn't kill off the intestinal micro flora the way conventional pharmaceuticals do and it actually improves digestion in the gut.
The Remedy:
Ingredients:
7 oz. of raw, organic honey.  (read more about honey here)
2 tbsp. of turmeric powder.
a pinch of ground black pepper (to increase bio-availability of turmeric)
Thoroughly blend turmeric in honey, and store the Golden Honey in a glass container.
When to take:
First symptoms of cold or flu. A couple of days should do the trick or at least lessen the effects of the virus.
How To Take:
Lick the dose off a spoon.  Allow the honey to dissolve on the tongue.
Day 1 – ½ tsp. every two hours.
Day 2 & 3 – ½ tsp. every four hours.
Caution:  It is not recommended that you consume additional turmeric if you are on blood thinners or suffer from gall bladder disease.