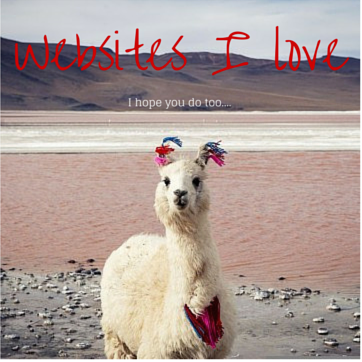 Here are some Websites I love love love!
Living Well
Literary Jukebox – A "side project" of Maria Popova.  Her main project, brainpickings.org is genius This is a stream of  best literary quotes accompanied by best tracks…
What 3 Words –  One of those -'"coolest things." this chap has devised a way to find addresses globally that is specific to within 3m anywhere on the globe. You can even devise your own personalized address (for a fee of course.)
Deliciously Ella  – recipes that look yum, taste yum and are yum.. clean, easy, witty, oh so English and lovely all around.
Dr. Klaper – well written alternative and classical medical info intelligently presented.
Angel Lucia Yoga – a spirited yogini site with a fabulous tone by a wonderful teacher.
Medium – a compendium of articles under heading of LIVING WELL
Priscilla Woolworth – eco-friendly almanac and store. great stuff of a sustainable nature
Lots of Love Always –  great info, effortlessly fab
Messy Nessy Chic – just a messy mash up of cool stuff
Crunchy Betty – the healthy, money-saving, chemical-free life
Living Healthy
EWG – the source for info on chemicals to avoid in products
Mother Nature Network – excellent tools and tips for many  issues of interest and of note
Tiny Buddha – a little hokey but some really useful ways to proceed!
Mind Body Green – articles that give you some good ideas
Well And Good  – fit and healthy in NYC
Rebecca Pacheco om Gal  – just a good, well-written read for the yoga tribe
Thinking Mind
3 Quarks Daily – a compendium of articles from places you might not see
Brain Pickings – science & philosophy and all manner of pretty geeky delving into the brain.
Yummy for the Tummy
Foods 52 – fun good beautiful
The Kitchen – easy this 'n that recipes