What on earth are Doshas?  Should I really Care? The Answer is "yes" and here's why:
In order to stay healthy, it is essential to know thyself.  But, you may ask, do I have to buy into lingo that includes words like " vata-pitta-kapha"? Truth is no,  but V-P-K are the sanskrit terms for the concepts known as Doshas…elegant and comprehensive tools to learn your constitutional tendencies and help you make the right choices in diet, life-style and stress-management.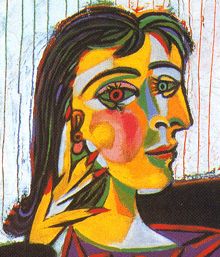 First,  take this Dosha Quiz to learn about your constitution and then read more to make sense of what it all means in your real world.  Print-Ready PDF of Dosha quiz.
In the land of Ayurvedica,  feeling good is a matter of being in harmony with nature and this requires  understanding your essential make-up in relation to nature.
In Sanskrit this personal constitutional nature is called prakriti. – your essential inherent nature.
So what are Doshas?  They are your physical constitution described in terms of 3 main physiological functional principles vata, pitta and kapha. (There is an additional set of references called the 3 Gunas – qualities concerning the mental nature that we can get into another time.)
What are Vata – Pitta – Kapha?
5 basic elements combine in various proportions to create physical form in all matter, human beings included. These are Space, Air, Fire, Water and Earth.  Ayurveda holds that a unique combination of these elements creates your metabolic composition and therefore your mental, physical and emotional tendencies. The 3 basic Doshas are:
Vata:  (ether and air)  Queen of Doshas because its essence makes the other two exist. It governs movement, transportation and communication. Vata predominant individuals are generally slender fast moving, and quick thinking.
Pitta: (fire and water )  Hot and feisty, Pitta governs  metabolism and transformation. These individuals tend to have fiery personalities and intensity.
Kapha: (Earth and water)  Grounded qualities like protection,  lubrication, stability and form. These individuals tend to have a solid body and calm temperament.
There  are actually 10 combo types:  pure Vata, Pitta or Kapha individually (ultra rare), all three in equal proportion (fairly rare)  or combinations of each like Vata-Pitta, Kapha-Vata, and Pitta-Kapha.
Rules of Thumb:
Each of us has  varying degrees of vata, pitta and kapha and they are not usually present in equal proportions.
Doshas are fluid combinations of natural elements,  so do not stick rigidly to any simple categorization. Instead: use your identified type as a guide and be responsive to your intuition, innate sense of what is and is not optimal for health in your personal body at any given time.
Doshas, like many things in the land of ayurvedica, are both metaphors and scientific. Do not be fooled into taking  the quiz and deciding  "I am this" or "I am that" because there are so many additional factors that come into play all of which have their own doshic tendencies – Seasons (fall is vata, spring is kappa and summer is pitta), Age (youth is kappa, youth and middle age are Pitta and old age is vata.)  Use these basic doshic types as guidelines, sign-posts, markers on the way to really learning yourself and what you need to stay balanced  in any given context.
The goal is to keep your own personal doshic blueprint at homeostasis and not to balance the doshas in of themselves.  When your current quiz-state is in sync with your basic constitution, good health and vitality are present and we call this natural harmony. When imbalances occur relative to your basic constitution there is dis-ease.
Knowledge of which dosha is out of whack lends the best clues as to the root cause of the disturbance.  It is always the root cause that is treated in ayurveda.   Follow the diet and lifestyle recommendations for your predominant doshic type and adjust by pacifying when something gets out of whack.
Examples of Doshic Types Your may Recognize:
Vata predominant individuals in balance with their essential nature are vibrant, quick thinking, energetic and creative. When out of balance they can become anxious, fearful, and frenetic.
Pitta types in balance are motivated, organized, focused leaders. When imbalanced they can be quick to anger and easily aggravated, sharp tongued and prone to indigestion.
Kapha types in balance are sweet, stable and content. When out of balance these individuals can be lethargic, depressed and congested.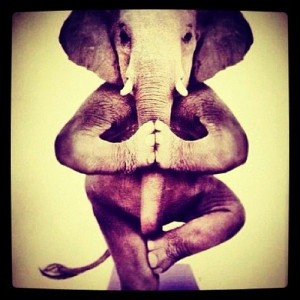 Consider This:  Everything from what we eat, how we eat it, to how we interact with others  can help or hinder the balance of doshas.  Something as simple as where you place your gaze in a yoga pose can pacify a dosha aggravation.
 If you have excess Vata then keep the gaze grounded and low to counteract the airy, light, flighty anxious feelings.
Pitta aggravation might call for gazing at the horizon with a soft focus to counteract the intensity.
Kapha lethargy and heaviness may be best served by focusing upwards to encourage the very lightness the vata aggravated person should avoid.