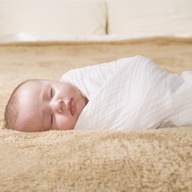 Want to get into a blissful state?  try Yoga Nidra…
Try one of these Yoga Nidra which is a simple, recorded guided meditation that lulls you into a deep mental, emotional and physical state of relaxation.
Let your mind travel far, far away.  Twenty minutes or so later get back into your life with a purified nervous system. You will feel focused, clear-minded and ultra-receptive.
THEORY:  
In western Science speak:  stressors (both common and extreme) flood the body and tissues with chemicals (hormones  like cortisol) and scientists like those at the Mayo Clinic tell us that excessive emotion chemicals in the body are both addictive and actually deprive our cells of nutrients.  Moderating emotions and flushing and reducing those chemicals through induced states of deep relaxation (other than actual sleep) can allow tissues to be better nourished.
In yoga speak:   Swami Satyananda Saraswati understood that our minds are a muddy pond full of swirling sediment (lots of thoughts and sensory stimulation and stress hormones) which, we need to do Yoga (as in the sage Patanjali's "Yoga is the cessation of the fluctuations of the mind "- 500BCE)  to settle, and clear it up so it becomes crystalline.  The same applies to our consciousness.  As our mind quietens down, the deeper layers of our self reveal themselves, allowing us greater understanding and acceptance.  Deep release from mental diversion and withdrawal from the senses – called pratayahara in Sanskrit – is the key to  complete mental relaxation and emotional health courtesy of the deep release of emotional knots and the purification of stress chemicals (hormones) from the tissues.
So Why not just take a nap?
In Western Science Speak:
  Neuroscientist Bruce O'Hara from the University of Kentucky found that meditation beats a nap by testing volunteers' alertness before and after 40 minutes of meditation or a nap in mid-afternoon, when people are generally drowsy.  They found the meditators were more vigilant compared to the nappers who appeared groggy for at least a while after their nap. He also noted that the "20 minute Power Nap" is not really a nap since people do not necessarily enter sleep but rather something more akin to a meditative state.  So Napoleon who famously retreated to rest for 20 minutes during battle returned eager and better able to guide troops to victory was probably in a meditative state and not power napping. Also read  
 "How Meditation  May Change the Brain,
"  which points to a new study  finding that people who meditated for about half an hour a day for two months had increased gray matter in their hippocampi (the seat of memory) and reduced gray  matter in their amygdalae (anger center.)
In Yoga Speak:  

Meditation advocate Sri Sri Ravi Shankar says that, "b
oth sleep and meditation refresh us but meditation can free us from past impressions. With regular practice of meditation, we are able to shake off our emotional garbage stored in our mind for years and feel rejuvenated."  He and other Yogic teachers hold that there are 4 states of  consciousness – waking, sleeping, dreaming and meditative states. During sleep we get good rest but no awareness. We just feel refreshed when we wake up, but we cannot recall anything that happened while we were sleeping. Meditation, however, is resting with awareness.  "Wakefulness and sleep are like sunrise and darkness. Dream is like the twilight in between and meditation is like the flight to the outer space, where there is no sunset, no sunrise, nothing!" says Sri Sri Ravi Shankar.
TOOL:
  Yoga Nidra is the art of conscious relaxation not frank sleep.  "No sleeping, No sleeping" is what we repeat throughout the practice.  The Yoga nidra theory tells us that sleep is not really "relaxation" of the mind-stuff because other functions are taking over. Likewise, relaxing in front of the TV  is actually seen as a  sensory diversion whereas true relaxation is actually an experience far beyond all this.
PRACTICE:  Try this recording of a basic guided yoga nidra. 
Yoga nidra is most effective when done regularly, especially if you want to achieve a desired result. Try it once daily for at least a month – if you are seriously ill, then do it more often. Good times are first thing in the morning, mid-afternoon, or before going to sleep at night.  Lie on your back on a yoga mat or a Yoga Nidra Mat (a soft tufted mat — here is a chic & cozy  one from Hedgehouse.)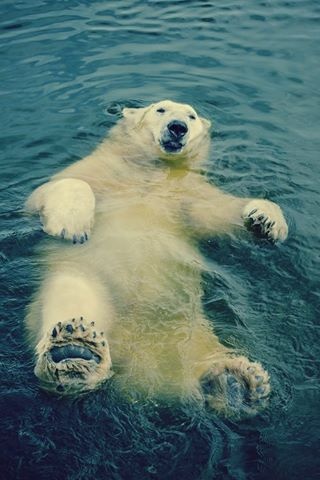 Best not to practice  yoga nidra just after eating. Allow a couple of hours after a main meal, or an hour after a light meal.
Do some gentle stretches first – or a few rounds of Sun Salute – to release energy. Then some deep, long breaths with full awareness of the movement of the breath.