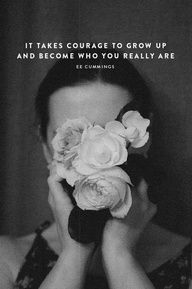 Here's a Lah Life Challenge:
Here is one of those bla bla truisms I tell my kids and found myself reminding my self the other day:
Be Yourself
This is a challenge that has everything to do with authenticity.
Being who you really are feels good. It's a fundamental aspect of being comfortable in your own skin. It creates a self-fulfilling environment so others can believe in you too.
So how to do it?
Try these 3 quiz-steps to knowing thyself!
1.  Personal Strengths:  Take this Quiz (Click Here and take the VIA Strengths Survey) then accentuate the positive by putting yourself in situations where you can use the top 3-5 strengths more often.
2.  Your Unique Constitution:  Take this quiz (click here) and then try to eat, act and be in accordance with your constitution. This may mean ignoring a fad that sounds great but does not suit you.
3. Take a Moment and Think:  Think about what you loved doing as a child, what activities and situations give you the greatest pleasure and which the least, make a note of when you have that  'Santosha Feeling', (the feeling of deep contentment when you are in the flow of life and feel like you are floating downstream on a warm lovely current rather than battling the cold rapids upstream.)  These are generally times when you are being most yourself. 

"We have to dare to be ourselves,  however frightening or strange that self may prove to be."  May Sarton
btw: happy birthday ngh — a most 'himself' sort of lad.