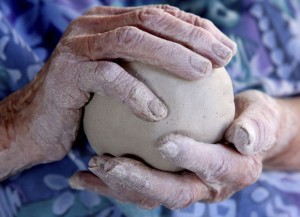 If you could only do one thing to create better wellness what would it be?
My answer is:  Find ways to connect to personal source for creative, spiritual, personal power.
Whew.  That is some mouthful and a really big subject.  But, I am telling you from experience, absolutely essential and essentially do-able!!
It is a new year and we all have resolutions but I will share a secret.  Before I make any resolutions I take time to make sure I am doing things that serve me and I try to avoid or eliminate the ones that don't.
So when a reader asked me what is the single thing I would do if I could only do one thing to achieve better health, what would that be I began to ponder.   At first I thought, EASY!
But daily practices are not going to get tot he deeper root of things on their own.  The real answer to this profound question is find a way to figure out what your personal source is and connect to it and the only way i really know how to do this profound work is through meditation and here is a reasonably easy place to start.
So, What does it mean to Connect to Personal Source?
It means connecting to a power that you have within you to feel better, solve problems, be more productive, loving kind, joyful.  Yes.  All of that and less of the negative talk, self-defeating things we all sabotage ourselves with.
Of course it will take some work to discover what practices, thoughts, ideas will work for you in your life. ask yourself what practice or practices will help you connect, on a daily or at least regular basis,  We are talking about a most fundamental thing:  what personal source of spiritual guidance do you need to tap into so you can receive and use the comfort and wisdom that is always available to you?
This will take some work but the seeds will grow into answers that will be be a gift that keeps on giving for life.  true true true.
 7 Day Sadhana to get answers:
Set aside a time each day for a simple, breath based meditation that may be just 10 minutes.
As you sit quietly, begin breathing deeply and rhythmically in and out through the nose.
Just watch that breath come in and out, watch as it settles and deepens.
Ask yourself:  What is the one thing I can do for myself to create better health and wellness in my life.  Repeat the question three times.
Now just go back to watching the breath for the remainder of the 10 minutes (or whatever time you have chosen.)  Do not worry about the question. Just know that you have dropped it into your consciousness like a seed. The meditation itself will water the seed, feed it.  Answers will grow.
At the end of the alloted time and before you open your eyes repeat the affirmation:  I will find ways to create better health and wellness for myself.
Keep a journal of anything that came up be they ideas, emotions.  These may become the new seeds for another 7 day sadhana where you start with an affirmative statement like, "I will find ways to feel (fill in the blank.)