Practice practice practices makes perfect perfect perfect.
Practices are the actual application or use of an idea or method as opposed to theories.
Lah Life started as a venue to share all of these practices I have learned, tried, taught and offered to clients and students.  The feedback and personal experience tells me that they work!
You will find all manner of practices from breath-work to yoga, from recipes to classes. Most are rooted in ancient wisdoms. All are translated to fit best into our modern world.
Remember that what you focus on and give attention to will grow…
Practices often feel daunting even when you practice regularly.
Good things come from theories and knowledge when integrated on a level deeper than just reading it, skimming the surface or being told it is a good idea!
Think of practices you have worked with as tools in your personal tool box. (For some it is Xanax or Ativan, for others it is contemplative practices and breath work…honestly for some it is both.)  Only you can identify the tools, prime them, keep them sharp and , finally, place them in your box for use as required.
And the Good news:  Once the habit of a practice becomes second nature,  the nervous system relaxes and the benefits really flow!
In my experience I have to feel it, practice it. Practice it some more. Let it settle. Sometimes walk away and rediscover. Sometimes discover a slightly varied approach and practice again.
Here is an example: if you know that in theory a breathing practice is something that can soothe anxiety then you might become interested in learning it. You can learn it and think it is great and forget to practice it. Then when a panic strikes and you need to use the breathing practice you believe will help, it is no use! If you have not practiced it enough to own it as second nature, then in the crisis it cannot help you!
Basic Instructions For Establishing a Given Practice: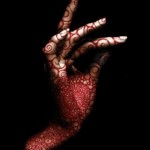 Find a practice you like the looks of and then try it out.
Look at the well-snaps and downloads , look at these Pinterest references and practices tab on this site for inspiration, order a personalized yoga nidra or set up a wellness counseling appointment.
If it seems to suit, then challenge yourself to commit for a period of days: 28 is always a good number. 40 even better.
Then you will own it. It will be ready in your tool box ready for use in any situation.
I Promise!  THEN:  write in and tell me all about your experience developing the practice and we can share it around as inspiration for others… a worthy community loop indeed!