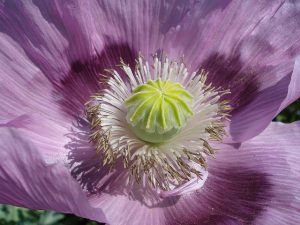 Breathwork and Meditation in the real world
Here is an ideal:   To cultivate and practice increasingly subtle, satisfying, delicious, joyful states of awareness and health.
How do you get there?
Breathe and Be Still.
Not so easy but utterly satisfying once you make these basics a habit.
What? How? Why?
If you can stand to get a little wooey, pranayama and meditation are the power tools to gain access to, energize and nourish the subtle energies within the body. These are the energies which give us glow and make us flow with the stream of life.
Breath-work and Meditation are the essential two drivers for healthy flow of life-force, elan vital, prana. Call it what you will but for sure our mental, physical, emotional and spiritual livelyhood depend on it.
*Breath-work *(classically called Pranayama) is the most direct way I know to generate and maintain calm, positive feelings, better sleep, actual healing, soothe the nervous system, the lungs and oxygenate the bloodstream…in other words optimize brain power, health in all the major systems and therefore create the environment for better function.
We All Breathe. So why Work On It?
Breath-work is the full control of the energizing principal of life.  There are many practices for getting in touch with the life force ranging from forceful, heating diaphragmatic practices to alternate nostril breathing to the cooling "shiitali" practices. These must be learned and practiced with a skilled teacher for optimal effect and are an integral part of therapeutic be-well Counseling.
Why Meditate?
Before you say you do not have the time, you cannot do it, you have tried. Relax. There are many ways to meditate. A few of them are truly easy, effortless and do-able no matter how active or agitated your monkey-mind can be. So first get over the "I can't" and let's get to the idea that you will want and need a guide to whom you can be accountable so that you will practice every day. Accountability will help you stay on track until the practice becomes second nature and you crave it like your favorite dessert.
Now: understand that meditation is not mysterious and just out of reach. It is a practical inquiry into being. It is a practice of exploring your own inner space. We meditate to know ourselves.
Mediation is a a relationship, a practice and a process. So allow yourself to be playful. Ride it in and out of periods of boredom, resistance, annoyance.
Early on, when i could barely sit for 10 minutes a teacher taught me to sit no matter what and repeat the following to my self: "Today I will ask for grace and see where the current takes me!"
Once you are established in a practice you may need to ask other questions to keep yourself going like:
What is my real goal in meditation?
What do I like about my practice?
What do I feel needs change or improvement in my life?
I found clarity and wisdom in theses excerpts from Swami Rama. A little dense, but utterly practical.